DGPR works with all the main broadcasters and many of the top independent production companies working on some of the highest profile productions. DGPR handle all aspects of a campaign: from film and television unit publicity through to the theatrical release or broadcast of the project.
DGPR is renowned for creating strategic and creative campaigns across all genres: drama, comedy, entertainment, documentary and factual. DGPR also manages premieres and red carpet events.
---
Production Companies and Broadcasters include:
Aardman・ AbbottVision・ Ackley Bridge series 3 C4, produced by The Forge・ Al Jazeera English・ BBC One・ BBC Two・ BBC Three・ Channel 4・ Channel X・ Company Pictures・ Drama Republic・ E4・ ITV・ Magic Light Pictures・ Red Production・ Tiger Aspect
---
Productions include...
Bad Girls・ Fallout・ Footballers' Wives・ Gaddafi: the End Game・ Inspector George Gently・ No Offence・ Room on the Broom・ Shameless・ The 9/11 Decade・ The Girl In The Cafe・ The Honourable Woman・ The Shadow Line・ The South Bank Show・ The Village・ The White Queen・ Wild At Heart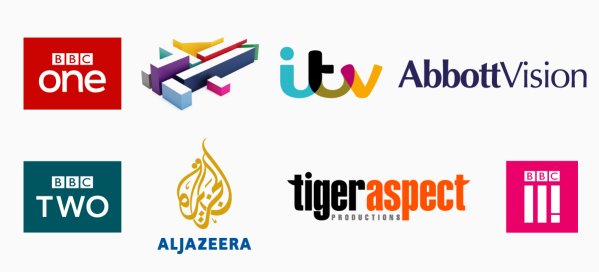 Deborah Goodman at DGPR
+44 (0)20 8959 9980
publicity@dgpr.co.uk