The highly anticipated, powerful and brave debut novel by Ele Fountain about a child refugee publishes on Thursday 5 April 2018 by Pushkin Children's Books for readers 10 years+.
Award-winning author Sarah Crossan (Apple and Rain, One, Weight Of Water) says: "BOY 87 is an original and beautifully written page-turner of a novel about love, survival and the strength that can be found in a hopeful human spirit."
Seen through the eyes of fourteen-year-old Shif, BOY 87 is the moving story of one child refugee's challenging adventure in search of a better life. Shif has a happy family life, enjoys playing chess with his best friend Bini and both have bright futures at school. Then their world implodes and a terrifying and unforgettable new life begins. To escape the enforced army conscription, their mothers quickly plan how their children will travel alone across the desert to the Mediterranean and onwards to England to a new life with relatives, leaving behind all they know. But a "giffa" troop arrests them, wrenching them from their families and takes them to a remote desert prison. So begins the boys' unforgettable and dangerous journey.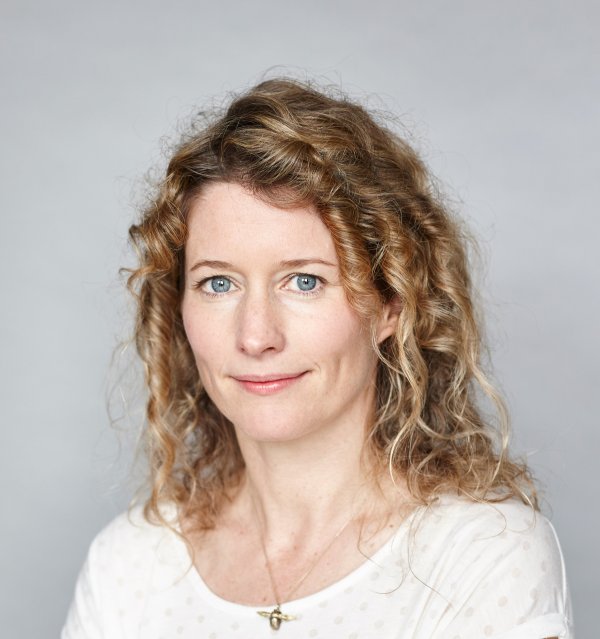 Ele's highly successful career as a top publishing editor (working on many multi-award-winning children's books) was on hold, as her husband's Foreign Office job took them to live in Ethiopia with their very young family. "Our family move coincided with one of the largest refugee crises in modern history, reflecting in many heart-breaking reports of over-crowded boats sinking off the Mediterranean. But what of the stories that led these people to risk their lives on those boats in the first place? As an editor, I'd spoken to many authors about their inspiration, never thinking I would have any of my own, but now there was a story which wouldn't let me go. The story I wanted to share was BOY 87."
Ele initially submitted BOY 87 under a pseudonym, as her name was well-known in the world of children's literature - just not as an author! Sarah Odedina (Editor-at-Large for Pushkin Children's Books) says: "BOY 87 is beautifully written, it has a huge heart and it is an important book. A story that will give young readers a deeper understanding of the world by showing them that the people that they see on the news are people just like them. A story about friendship and trust, that is full of hope and kindness – it is a fantastically assured debut."
BOY 87 transports us into the world of one child refugee, Shif — bringing to life and giving humanity to the thousands of children forced to flee their homes every day.
—
BOY 87 by Ele Fountain published by Pushkin Children's Books
Please use this Dropbox link for BOY 87 book cover and photos of Ele Fountain
Publication date: Thursday 5 April 2018
Price: £6.99
Age: 10yrs+
Format: Paperback Original
ISBN: 9781782691976
Pushkin holds World Rights in all languages.
Notes to Editors
Sarah Odedina is Pushkin Children's Books new Editor-at-Large.
Sarah has worked in publishing since 1989 and most of that time in the world of books for young readers. She was the Publisher of Bloomsbury Children's Books for 14 years where she worked with J.K. Rowling on the Harry Potter series as well as commissioned the first children's books by Neil Gaiman. During her career she has published four Carnegie winning titles as well as Prinz Award, Costa, Guardian and Smarties prize winning books. As an editor she looks for great characters in wonderful plot driven stories. She reads widely and enjoys everything from baby board books to teen historical fiction, adult crime novels and literary fiction.
She likes to travel and has for the last decade had a particular interest in visiting Brazil, particularly the North East of the country. Sarah is the co-founder of SCOOP, a monthly magazine for young readers and has just been made a trustee for the Poetry Translation Centre. Sarah's first acquisition for Pushkin, The Disappearances by Emily Bain Murphy was published in July 2017; her second, Dog by Andy Mulligan was published to huge acclaim in October 2017. Ready to Fall by Marcella Pixley arrives in March 2018. BOY 87 will be the fourth Sarah Odedina book for Pushkin.
Pushkin Children's Books — www.pushkinchildrens.com
Pushkin Children's Books launched in spring 2013 and is perhaps best known for the outsized success of the rediscovered 1962 Dutch classic The Letter for the King by Tonke Dragt followed by the sequel The Secrets of the Wild Wood, both of which appeared in English for the first time ever with Pushkin. Other key children's titles from Pushkin include The Beginning Woods by Malcolm McNeill, Maresi by Maria Turtschaninoff as well as The Wildings by Nilanjana Roy, shortlisted for the Waterstones Children's Book Prize 2017, and new editions of classics including From the Mixed-up Files of Mrs. Basil E. Frankweiler by E.L. Konigsburg and The Parent Trap by Erich Kästner. Most recently, international bestseller The Murderer's Ape by Jakob Wegelius was a huge critical and commercial hit in autumn 2017.
For proof copies of BOY 87, interviews and further information
please contact: Deborah Goodman at DGPR
+44 (0)20 8959 9980
publicity@dgpr.co.uk